| | |
| --- | --- |
| | Languages |
| | |
| --- | --- |
| | Categories |
| | |
| --- | --- |
| | Specials |
| | |
| --- | --- |
| | Quick Find |
| | |
| --- | --- |
| | Reviews |
| | |
| --- | --- |
| | Testimonials |
I don't really have to say much about your products, but I'll let the pictures to speak for me. I just wanna to say that it's great to order things on the Internet. I have misjudged this system before but you proved me was wrong. Anyway, it is nice clothes you got out here. Furthermore, I have just made my second order for the new style !! Thank you.


Read more...
Ahorukomeye Jean Wycliff, Belgium

Chinese Clothing, Asian Dress and Hanfu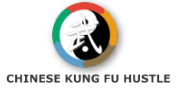 www.ChineseKungFuHustle.com
Kung Fu Clothing and Shoes, Tai Chi and Wing Chun Uniforms, Shaolin Outfits, Wudang Taoist Robes, Wushu Costumes, Martial Arts DVD
| | |
| --- | --- |
| Wholesale Terms and Policies | |
Thank you for your interest in becoming a wholesale partner of Orient Touch. As you can see, we carry a large collection of quality oriental products which are continuously updating from time to time. Please submit your application and once approved, you will be granted with the access right to the wholesaler section of our website. With our offer of competitive prices and attractive rewards, we look forward to grow with you hand-in-hand.

1. Easy Application
Please submit your application by simply creating an account at http://www.orienttouch.com/create_account.php Fill in as much information as possible and remember to enable the "Apply for Wholesale" option. If you have any additional information that you think would be helpful in your application, please send us an email at contact us. We will review your submission once received and get back to you in due time.

2. Low Minimum Order Amount
You are entitled to wholesale prices with a minimum order amount of $350 only and there is no minimum order quantity requirement of any item you purchased.

3. Flexible Payment Methods
We offer you a number of payment options for your convenience. You can pay online while you checkout or you can place your order first and complete your payment by any of our offline payment methods. Shipping charge is to be quoted separately on a per order basis. For online payment, please complete your payment while checkout and your shipping charge will be billed later with the same online payment method you have chosen.

a) Online Payment by PayPal
We use PayPal as one of our online real-time payment gateways, who is one of the leading online payment processing companies in the world with over 50 million account members worldwide. The payment transactions take place in a secure environment of Secure Sockets Layer (SSL) between you and PayPal directly and we are not informed of any of your credit card details. We only receive an ok/not ok message from PayPal indicating the final result of your payment. For further information about PayPal, please visit them at www.paypal.com. Our PayPal account is paypal@orienttouch.com.

b) Online Payment by WorldPay You also have a choice of paying through WorldPay, who is an important part of The Royal Bank of Scotland Group, the 5th biggest banking group in the world. WorldPay payment solutions are trusted by thousands of businesses, big and small. The payment transactions also take place in a secure environment of Secure Sockets Layer (SSL) between you and WorldPay directly and we are not informed of any of your credit card details. We only receive an ok/not ok message from WorldPay indicating the final result of your payment. For further information about WorldPay, please visit them at www.worldpay.com.

c) Offline Payment by Wire Transfer
To pay by Wire Transfer, please remit your payment to:
Account Holder: Orient Touch Collections Limited
Account Number: 015-199-25-00379-5
Bank Name: The Bank of East Asia, Limited
Bank Address: Shops No. G177-179, Amoy Plaza Phase II, 77 Ngau Tau Kok Road, Kowloon, Hong Kong
Swift Address: BEASHKHH
Note: The customer shall be responsible for the bank remittance charges. Please timely email to webmaster@orienttouch.com the payment details for us to check your remittance.

d) Offline Payment by West Union
To pay by West Union, please send money to:
First Name: Shu Sum Rodney
Last Name: Yu
Address: Unit 328 Metro Centre I, 32 Lam Hing Street, Kowloon Bay, Kowloon, Hong Kong
Note: Please timely email to webmaster@orienttouch.com the following information, we will catch time to process your order for delivery ASAP:
- Money Transfer Control Number
- Sender's Full Name
- Amount and Currency
- Orient Touch Order ID
NOTE:
- No order will be processed until full payment is received.
- You order is subject to cancellation if not paid in two weeks time.

4. Short Preparation Time
Depends on the items and size of your order, it usually takes us 7 to 14 working days only for preparation upon receipt of your full payment. We may consider to expedite the delivery lead time upon your special request and if condition permits.

5. Flexible Shipping Methods
As to your advantage, all wholesale prices do not include shipping charge which is billed according to the actual weight of your order. You also have the option to choose from the below shipping methods we proposed:

a) Standard Registered Air Parcel
The delivery time is usually 10 working days once the package is dispatched from our warehouse.

b) SAL Shipping
This is a hybrid of both air and surface shipping with delivery time usually around 3 to 4 weeks once the package is dispatched from our warehouse. It is slower but much cheaper.

c) 3-Day Express Delivery
You may request for express delivery in case of urgency and we will recommend the appropriate courier be EMS, DHL, FedEx, UPS or others, depending on type and weight of merchandise and your location. As a friendly tip, express delivery is more likely for merchandise to be detained at custom for import duty.

6. No Sales Tax and Custom Duty
We do not charge any sales tax and custom duty for wholesale purchase. Since each country may have different regulations on customs, we shall be responsible for taxes and duties occurred at our end and you shall be responsible for what occurred at your side.

7. Timely Order Tracking
Once your order has been shipped, we will provide you a tracking number, please enter this tracking number at relevant site below to track your shipment:
Air Parcel: Not trackable online
EMS: http://www.postoffice.com/
DHL: http://www.dhl.com/
FedEx: http://www.fedex.com/
UPS: http://www.ups.com/

8. Rewarding Scheme
To reward volume buyers, you shall be entitled to the following discount scheme for your next wholesale order:


Net current wholesale
order amount1

Discount for your next
wholesale order2

Over US$500
5%
Over US$1,000
7.5%
Over US$1,500
10%

1. Net order amount after discount but exclude shipping.
2. A percentage coupon valid for three months will be issued at the completion of your current order and to be applied to your next order.

You may also check My Account for latest order status.



Apply Now
<!td width="" valign="top"><!table border="0" width="" cellspacing="0" cellpadding="2">